Habitual Offenders AKA Repeat Offenders – What you need to know!
When a person is arrested and comes to see an attorney one of the first things that the attorney must find out is whether the client has ever been convicted of the same offense in the past.  If he or she has then the client will be considered an habitual offender.  Most times this will mean a harsher sentence if that person is convicted for a second or third time.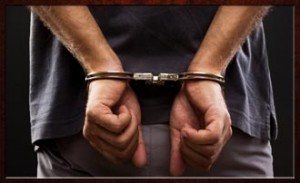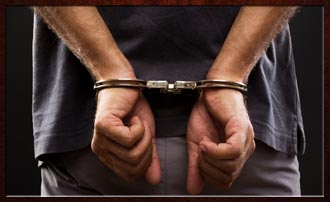 There are several types of crimes that increase in punishment if the conviction is a second or third time.  A harsher sentence may also occur if the type of crime gets worse, such as for theft if the amount stolen is over a certain amount.
Crimes and Associated Consequences of being an habitual Offender
DRUNK DRIVING

:  Driving Under the Influence is the type of crime which brings a harsher sentence if the person has a prior conviction.  For instance, a first offense will bring probation, a 48 hour, or 72 hour minimum sentence depending on how high the blood alcohol content of the driver.  A second offense will bring a 5, 30, or 90 day sentence, again depending on the blood alcohol content.  A third offense can bring one year in jail.
THEFT:  Shoplifting is a crime that gets harsher depending on the number of times committed as well as the amount stolen.  If a person is a first time offender and the amount taken is worth less than $150, it is a summary offense.  Usually this will be treated with a fine.  However, if it is a second offense with the same amount the crime becomes a misdemeanor of the second degree and the person can face up to five years in jail and a $5000.00 fine.  A first offense is also a misdemeanor of a second degree if the amount taken is more than $150.00.  A third offense can become a felony bringing up to 7 years in jail.
DRUG OFFENSES:  A person who is convicted of selling drugs will face harsher sentences if he has a prior conviction.  For instance, selling more than 2 grams of cocaine carries a one year mandatory sentence.  If becomes a two year sentence if it is the second time.  A harsher sentence can also occur if a gun is used or possessed at the time of the crime.
CRIMES OF VIOLENCE:  There is in Pennsylvania a "three strikes" law.  Basically, if one commits a crime of violence; i.e. aggravated assault, burglary, etc. and it is a third offense the penalty brings a very serious prison sentence.
Tell Your Lawyer About Your Prior Record
If you are arrested for a crime and have a prior conviction for the same crime it is imperative that you tell your lawyer so he can better prepare your defense.  Your prior record will determine how your attorney negotiates with the DA or plans your defense at a trial.
The information presented is not legal advice, and your use of it does not create an attorney-client relationship. No recipient should act on the basis of any content included in the site without seeking the appropriate legal advice from counsel. Lawrence R. Dworkin, Esq. expressly disclaims all liability in respect to actions taken based on any content of this site. Because every case is different, any prior results described on this web site do not guarantee or suggest a similar outcome.
Lawrence R. Dworkin, Esq. | Offices in Media, PA and Chester, PA