Pennsylvania Holiday Theft Charges
Thefts over the Holidays
The holiday season is notorious for theft. People work in teams, target shoppers buying expensive items, and then do whatever it takes to steal holiday presents. Every year there are more and more cases of people being followed to their car, or home, and are held up for gifts they just purchased. It is a sad world knowing that you have to worry about your surroundings during the holidays. This is suppose to be a time of happiness and giving, not crime. Unfortunately, it is happening more frequently as we saw this past holiday season.
Feasterville, PA Holiday Gift Arrest
In the middle of December, two Philadelphia residents were arrested for stealing holiday presentsfrom the
Feasterville
porches of many Feasterville, PA residents. Nicole Frye, one of the accomplices, was caught on camera stealing packages that were delivered to the home. Frye, allegedly, would follow UPS and FedEx trucks to the homes of Bucks County residents, wait a few minutes, and then walk up to the house to steal the package. Not knowing what was inside didn't stop her from stealing.
Both Nicole Frye and her accomplice, Bryan Reppert, were both charged with theft, receiving stolen property and conspiracy.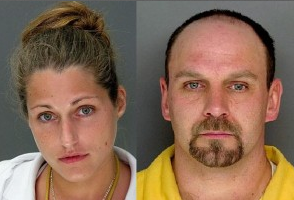 Theft Charges You May Face If Convicted
If you have been arrested for theft, there are several charges that you may face, such as:
7 years of jail time if the theft was $2,000 or more of stolen goods or services. This is also considered a felony.
Up to 5 years of incarceration if the amount stolen was between $200-$2,000. It can result in first-degree misdemeanor charges.
Up to 2 years in prison for items valued between $50 and $200, and be considered a second-degree misdemeanor.
Thefts of items valued $50 or less will result in a third-degree misdemeanor and a maximum penalty of 1 year in jail.
What To Do If You Have Been Arrested For Theft
If you or know someone who has been arrested for theft, you will need to contact a criminal defense lawyer. At the Law Office of Lawrence R. Dworkin, we will dedicate our time to you and your case, so you do not have to face the harsh charges alone.
Contact the Law Office of Lawrence Dworkin for all of your criminal defense needs. We will put our legal expertise to work for you in fighting theft charges.