Famous Criminal Defense Verdicts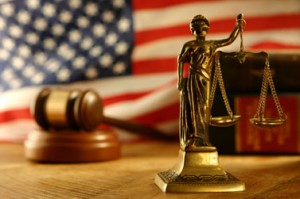 Whether it's related to curiosity or horror, high profile criminal cases are among some of the most followed news stories in the world. When celebrities commit murder, serial killers are finally caught, or a small town is rocked by a shocking crime, the nation tunes in to catch the coverage. Here are ten of the most famous criminal defense verdicts in some of the most high profile cases in recent history.
The George Zimmerman Case – caught in a web of racial tension and unexplained actions, George Zimmerman was found not guilty of second degree murder for shooting an unarmed teen in Florida in 2012.
The Casey Anthony Case – Young Florida mother Casey Anthony was tried in 2011 for the alleged murder of her two-year-old daughter. She was acquitted due to lack of evidence.
The O.J. Simpson Case – legendary athlete O.J. Simpson was tried for the murder of his wife and her longtime friend in 1995. Despite his confessions and undeniable guilt, he was acquitted due to botched police work and a lack of verifiable evidence.
The R. Kelly Case – R. Kelly, well-known R&B singer and songwriter, was accused of possession of child pornography and statutory rape in 2008. When the accused victim refused to testify, Kelly was acquitted on all charges.
The Michael Jackson Case – the late singer-songwriter Michael Jackson was charged with lewd conduct with a child, attempted child molestation and other sex offenses. Jackson was acquitted due to lack of evidence after 32 hours of jury deliberation.
The Case of the Green River Killer – Gary Ridgeway, known as the Green River Killer prior to his arrest, was accused of murdering, disposing, and desecrating the bodies of over 70 women in the Pacific Northwest. Ridgeway was finally caught in 2001 and was given life in prison in exchange for his testimony.
The Ted Bundy Case – Ted Bundy, one of the most infamous serial killers in American history, was arrested for killing, violating, and dismembering over 30 young women. He was sentenced to death in 1989.
The Case of the BTK Killer – Dennis Rader, better known as the BTK killer, an abbreviation for "Bind, Torture, Kill" was an American serial killer eventually caught after taunting police for being unable to catch him. Rader was sentenced to life in prison in 2005.
The Lorena Bobbit Case – Loren Bobbit, an American housewife, was accused of severing her husband's penis in 1993. She was acquitted on the basis of insanity.
The Snoop Dogg Case – Rapper Snoop Dogg allegedly confessed to a 1993 murder in one of his songs. After deliberating for days, he was acquitted due to lack of evidence.