Top 5 Famous Criminal Defense Lawyers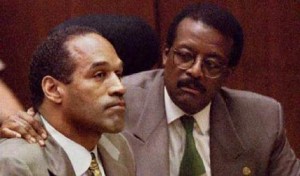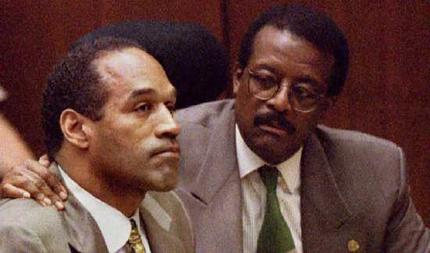 When it comes to finding a good criminal defense lawyer, you only want the best. If you suddenly find yourself in a situation where you're facing criminal charges and have to step before a judge, you want a criminal defense attorney on your side that truly believes that you are "innocent until proven guilty,". As well as, an attorney that will do whatever it takes in their professional power to prove your innocence during trial. Lawyers like this really do exist and history has shown us time and time again some of the "best-of-the-best" when it comes to criminal defense attorneys. Here are the top 5 famous criminal defense attorney's that we think are some of the very best:
1) Johnnie Cochran:
Let's start with the late and great Johnnie Cochran, probably one of the most famous, well-known criminal defense attorneys of all time. Also probably most famously known for his role in defending O.J. Simpson during the murder trials of O.J. Simpson's ex-wife and her male friend. By the end of this highly publicized trial, Johnnie Cochran, along with the remainder of the defense team had led O.J. to a successful acquittal of all charges. Cochran was also famously known for representing other famous people such as Tupac Shakur, Michael Jackson, Rosa Parks and many more famous names, while also being a well-known name for his success with cases against civil rights and police brutality. Johnnie Cochran sadly passed away in 2005 after a battle with brain cancer and was famously remembered for his motto "if it does not fit, you must acquit."
2) Dick Deguerin:
Dick Deguerin is famously known for his representation of House Majority Leader Tom Delay when he was faced with conspiracy and money laundering charges. He is also well known for his successful representation of many bankers that were involved with the Enron Empire collapse. Other high profile clients of this Texas criminal defense attorney have also included David Koresh and Senator Kay Bailey Hutchinson.
3) Anne Bremner:
Anne Bremner, a well-known Seattle criminal defense lawyer is famously known for her representation of Michael Jackson during the child molestation charges that he faced. Every single civil case that Anne Bremner has represented, she has won. Bremner is also famously known for her involvement in the defense of the Des Moines Police Department during the Mary Kay Latorneau case and for her representation of Amanda Knox.
4) Leslie Abramson:
Leslie Abramson is famously known for representing high-profile clients during murder trials. Abramson is remembered for her representation of the Melendez brothers, Erik and Lyle, when they were facing charges for the murder of their parents. She is also well-known for her representation of Phil Spector during his murder trial where he was accused of murdering actress Lana Clarkson, whose body was found in his home. Abramson later resigned from the Spector case.
5) Shawn Holley Chapman:
Chapman is well-known for representing famous names such as Lindsey Lohan, Nicole Richie, Paris Hilton and the Kardashian sisters. In the past, Shawn Holley Chapman had worked along-side of Johnnie Cochran many times and is also famous for appearing on a number of morning shows. Chapman is also famously known the many years that she spent as an on-air legal analyst for an Eyewitness news segment.