Sizzling Summers in Delaware County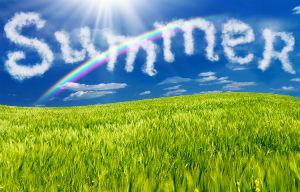 Delaware County, Pennsylvania offers visitors beautiful park lands and historic down-towns for exploring. Delaware County's Media, PA, was voted one of the best places to raise a family and the area offers many family friendly activities for filling the long summer days and cool summer nights. We found top three activities for you and your family this summer.
Top Three Sizzles
1. The Summer Concert Series in Glen Providence Park offers free entertainment throughout the summer thanks to the support from the Media Recreation Board, Media Rotary Foundation and Seven Stones Cafe . Local bands perform and a variety of vendors will be present with snacks and family friendly food options. Visitors can stroll the downtown area afterward for a boutique shopping experience as many retailers and restaurants offer special discounts to encourage concert-goers to stop in.
2. Bastille Day in Downtown Media on July 13th offers an open air bazaar experience as the area is stormed with musicians, artists and entertainers. Dance lessons and children's activities are planned. Poetry readings, live music and a variety of live entertainers will be on hand to provide a one of a kind experience. Everyone will love participating in the reenactment of the storming of the Bastille and having their photo take with the Eiffel tower. Sample French pastries and practice your very best accent as you mingle with locals and experience the best of French culture.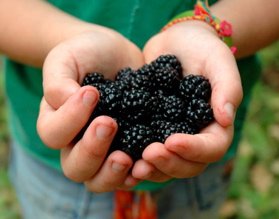 3. The Linvilla Orchards Sweet Corn and Blackberry Festival on July 20th, offers families the opportunity to get their hands dirty picking blackberries right off the bushes. Hayrides, face painting, pony rides and silly costumed characters will be present to amuse and entertain children. Recipes will be available for the best of summer sweet corn and blackberry pies, jams and cobblers. Magician John Cassidy and musicians Fistful of Sugar will be on hand to entertain. An all day experience, the fun will run until 7 PM.
Simmering summer
Saturdays in Media throughout the summer offer two very special events that can be experienced on the second Saturday of each month. The Media-UP Library offers family friendly movie events free all summer long with no registration required and snacks are provided. This is the perfect place to stop to cool off after the Saturday Art Stroll down State Street as local artists show their works off with local vendors, artists, and cafes participating to make the event truly something special. This is a fantastic way to support local businesses and stay fit at the same time.