Celebrity Crimes of 2012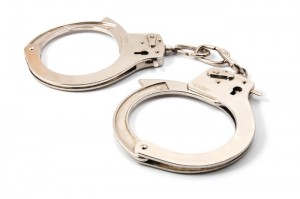 Celebrity crimes of 2012 involved a little bit of everything, including possible theft and assault & battery charges with some probation & parole violations on the side.
Celebrities face legal troubles just like everyone else. While some celebs seem to get more allowances than "ordinary people," there are still lessons to be learned from our favorite stars and their lapses in good judgement as we look at some of the most notable celebrity crimes of 2012.
Lindsay Lohan
Lindsay Lohan is a living encyclopedia of legal charges. The troubled "Parent Trap" star may have caught a break when theft charges involving some jewelery didn't stick, but she was also accused of failing to pay her hotel bill totaling more than $46,000. The L.A. hotel subsequently banned the former teen star for life. Recently theft allegations involved a bracelet owned by the late Elizabeth Taylor. If any of these charges stick, it would be almost certainly involve probation & parole violations. Similar charges in Pennsylvania could result in either parole being revoked or additional fines and jail time.
Miley Cyrus
Former Disney star Miley Cyrus faced assault & battery allegations after a club goer bumped into Miley's fiance's chair at an L.A. club. Miley reportedly smacked the guy in the face – an allegation the star denies. As with similar charges in the Philadelphia area, the first step is to sort out the details in an attempt to find out what really happened as part of the process of building a solid defense.
Randy Travis
Country star Randy Travis faced possible DUI/DWI charges when he was found naked and disoriented after he crashed his car and threatened police officers when they arrived on the scene. In Pennsylvania, an accident involving alcohol or a controlled substance automatically escalates to either a first degree misdemeanor or felony charge – depending on the circumstances involved with the incident.
Matthew Underwood
Former Zoey 101 star Matthew Underwood was arrested on suspicion of cannabis and paraphernalia possession and related drug charges. When facing similar charges in the Philadelphia area, important factors include the specific narcotics involved and whether or not it is a first offense or a repeat offense. Pennsylvania imposes automatic penalties for repeat offenders.
Every year we hear all about Celebrity crimes. They are posted on the Internet, they are plastered on tabloids and they are constantly talked about on television. What many of us non-celebrities don't think about is that these crimes can just as easily happen to us. If you are ever involved in a criminal case please turn to the law firm of Lawrence R. Dworkin Criminal Defense Attorney. The sooner we are involved in your case, the more help we can provide and the better your chances of a positive result.